Vahan Barry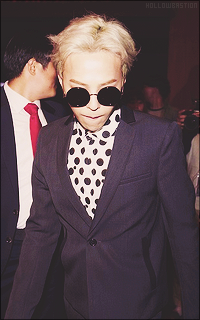 ▪ Message :
37
▪ Inscription :
01/01/2015
▪ Pseudo + dc :
Dahlia
▪ Célébrité :
Kwon Ji Young (G-Dragon)
▪ Crédits :
Hollow Bastion
---

Sujet: Re: ≡ my heart was born out of the fire. Dim 11 Jan - 8:29

---

Ils auraient pu se rencontrer via leur lieux de travail, étant donné qu'ils sont tout les deux du monde du la nuit. J'imagine bien Vahan après son service allait au bar pour boire quelques verres. Attendant patiemment que Selina le félicite sur sa prestation du soir -ce qui ne viendra jamais- il deviendra ingérable avec la jeune femme. Il ne comprend pas qu'on puisse l'ignorer et elle, elle ne comprend pas comment il peut être aussi prétentieux. Chaque soir quand Vahan joue là où elle travaille, ça devient le même rituel. Il vient se poser au bar avant ou après sa prestation et il vient cherche à la pousser à bout. Pour tout dire, il est fasciné par sa répartie

_________________

So I walked into the haze and a million dirty ways, now I see you lying there. Black rocks and shoreline sand still that summer I cannot bare and I wipe the sand of my arms ▵

endlesslove.

future rust and future dust ▵
Selina Waynest
☾ SHE'S STRONGER THAN YOU KNOW,
A HEART OF STEEL STARTS TO GROW.

▪ Message :
442
▪ Inscription :
23/07/2014
▪ Pseudo + dc :
Foxes ⚓ Vendela. (dc: andrea merlyn)
▪ Célébrité :
Jenna Coleman.
▪ Crédits :
Smoaks (avatar) and (tumblr), mep coyotes.
---
▪ Rp status :
Open - (1/2).

Sujet: Re: ≡ my heart was born out of the fire. Lun 12 Jan - 19:40

---

J'adore ton idée, on part sur ça alors.

_________________

'Cause she's s t r o n g e r than you know, a heart of steel starts to grow. When you've been fighting for it all your life, you've been struggling to make things right. Every day, every hour, turn the pain into power. She's got lions in her heart, a fire in her soul. / THE SCRIPT ~ MEP COYOTES.
Vahan Barry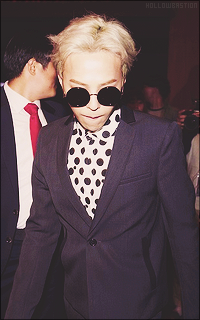 ▪ Message :
37
▪ Inscription :
01/01/2015
▪ Pseudo + dc :
Dahlia
▪ Célébrité :
Kwon Ji Young (G-Dragon)
▪ Crédits :
Hollow Bastion
---

Sujet: Re: ≡ my heart was born out of the fire. Jeu 15 Jan - 12:29

---

Super !

Si tu es dispo pour un sujet, préviens moi

_________________

So I walked into the haze and a million dirty ways, now I see you lying there. Black rocks and shoreline sand still that summer I cannot bare and I wipe the sand of my arms ▵

endlesslove.

future rust and future dust ▵
Contenu sponsorisé

Sujet: Re: ≡ my heart was born out of the fire.

---